ANNOUNCEMENTS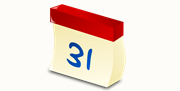 Vacation
The secretariat is not occupied from 13.08.2018 until 03.09.2018.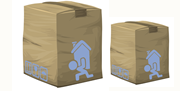 Umzug
Ende August zieht unser Lehrstuhl in die Kaiserstraße 40 um.
Anmeldung für das Proseminar Moderne Kommunikationssysteme
Die Anmeldung für das Proseminar ist ab sofort freigeschaltet. Die Anmeldung ist hier möglich. Anmeldeschluss ist der 01.08.2018. Weitere Informationen finden Sie auf der Unterseite zum Proseminar.
NEWS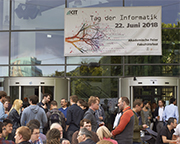 Telematik als beste Stammvorlesung
Die KIT-Fakultät für Informatik zeichnet auf Grundlage der semesterweise durchgeführten Lehrevaluation des KIT die Lehrveranstaltung Telematik als beste Stammvorlesung im Zeitraum Sommersemester 2017 bis Wintersemester 2017/2018 aus und ehrt die Dozenten Prof. Martina Zitterbart, Robert Bauer, Sebastian Friebe, Polina Holzmann, Hauke Alexander Heseding, Mario Hock für die besonders erfolgreiche Mitwirkung in der Lehre.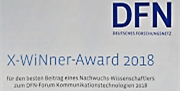 X-WiNer-Award 2018 des DFN
Robert Bauer, Hauke Heseding und Addis Dittebrandt wurden im Rahmen des 11. DFN-Forums Kommunikationstechnologien 2018 für den besten Beitrag eines Nachwuchs-Wissenschaftlers mit dem X-WiNner-Award ausgezeichnet. Der Titel des Beitrags lautete "Teaching Network Softwarization with SDN Cockpit".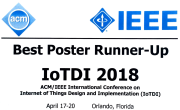 Best Poster Runner-Up
Markus Jung, Florian Rosenthal and Martina Zitterbart were awarded the Best Poster Runner-Up in ACM/IEEE IoTDI 2018, The 3rd ACM/IEEE International Conference on Internet of Things Design and Implementation. Title of the article was "CoCPN-Sim: An Integrated Simulation Environment for Cyber-Physical Systems".
EVENTS
1. KuVS Fachgespräch "Network Softwarization" – From Research to Application
Vom 12. bis 13. Oktober 2017 fand das erste KuVS Fachgespräch "Network Softwareization" an der Eberhard-Karls-Universität in Tübingen statt, das von Michael Menth (Eberhard-Karls-Universität Tübingen) und Martina Zitterbart (KIT) organisiert wurde.
Workshop on Evaluation and Reproducibility
The first project workshop on Evaluation and Reproducibility within SENDATE was hosted by the Institute of Telematics on May 31st. Participants from 13 different partners discussed several important and emerging topics, including Evaluation methods for SDN/NFV/SFC and Reproducibility within SENDATE.
More Details
Nationale Konferenz IT-Sicherheitsforschung 2017
Vom 14. bis 16.02.2017 fand in Berlin die Nationale Konferenz IT-Sicherheitsforschung statt. Das Team von Prof. Zitterbart war sowohl als Vertreter für das europäische Projekt "Secure Networking for a Data Center Cloud in Europe" (SENDATE) präsent, als auch mit einem Demonstrator für das Kompetenzzentrum für angewandte Sicherheitstechonolgie (KASTEL).
Nähere Informationen