ANNOUNCEMENTS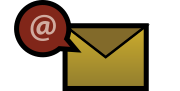 New E-Mail Address for teaching: Lehre
Dear students, you can pose your questions regarding teaching and oral exams directly to our new E-Mail Address: lehre@tm.kit.edu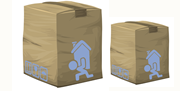 New Location
Our chair is now located at Kaiserstraße 40.
NEWS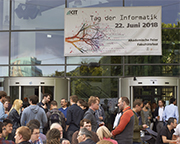 Telematics as the best core lecture
The KIT Faculty of Computer Science awards the lecture Telematics as Best Master Lecture in the period from summer semester 2017 to winter semester 2017/2018 on the basis of the semester-based teaching evaluation of KIT and honors Prof. Martina Zitterbart, Robert Bauer, Sebastian Friebe, Polina Holzmann, Hauke Alexander Heseding, Mario Hock for the particularly successful participation in teaching.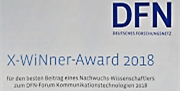 X-WiNer Award 2018 of the DFN
Robert Bauer, Hauke Heseding and Addis Dittebrandt were awarded the X-WiNner-Award for the best contribution of a young scientist in the context of the 11th DFN-Forum Kommunikationsstechnologien 2018. The title of the article was "Teaching Network Softwareization with SDN Cockpit".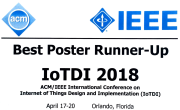 Best Poster Runner-Up
Markus Jung, Florian Rosenthal and Martina Zitterbart were awarded the Best Poster Runner-Up in ACM/IEEE IoTDI 2018, The 3rd ACM/IEEE International Conference on Internet of Things Design and Implementation. Title of the article was "CoCPN-Sim: An Integrated Simulation Environment for Cyber-Physical Systems".
EVENTS
2nd ForDigital Blockchain Workshop
Am 1. und 2.02.2018 fand in Karlsruhe der 2nd ForDigital Blockchain Workshop statt. Das Team von Prof. Zitterbart war maßgeblich an der Organisation und Durchführung beteiligt. Mit über 30 aktiven Blockchain-Forschern und -Praktikern aus Deutschland und Europa bot der Workshop eine Plattform für tiefgehende Diskussionen und Vernetzung.
1. KuVS discussion "Network Softwareization" - From Research to Application
From October 12 to 13, 2017, the first KuVS discussion "Network Softwareization" took place at the Eberhard Karls University in Tübingen, which was organized by Michael Menth (Eberhard Karls University Tübingen) and Martina Zitterbart (KIT).
Workshop on Evaluation and Reproducibility
The first project workshop on Evaluation and Reproducibility within SENDATE was hosted by the Institute of Telematics on May 31st. Participants from 13 different partners discussed several important and emerging topics, including Evaluation methods for SDN/NFV/SFC and Reproducibility within SENDATE.
More Details