NEWS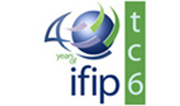 IFIP NETWORKING 2019
Hauke Heseding und Mario Hock haben ihre Forschungsergebnisse auf der IFIP Networking (20.-22. Mai 2019) in Warschau vorgestellt. Die Titel der Arbeiten lauten "Balancing Performance Characteristics of Hierarchical Heavy Hitters" und "FFBquick: Fast Convergence to Fairness for Delay-bounded Congestion Controls".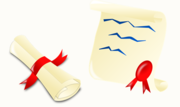 KuVS-Preis (Masterarbeit 2018)
Johannes Glöckle hat den KuVS-Preis (Masterarbeit 2018) gewonnen. Die Abschlussarbeit mit dem Titel "Ressourceneffiziente Monitoringstrategien zur Unterstützung NFV-basierter DDoS-Mitigation" wurde von 25. Oktober 2017 bis 24. April 2018 bearbeitet.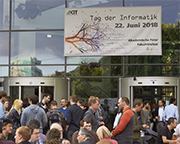 Telematics as the best core lecture
The KIT Faculty of Computer Science awards the lecture Telematics as Best Master Lecture in the period from summer semester 2017 to winter semester 2017/2018 on the basis of the semester-based teaching evaluation of KIT and honors Prof. Martina Zitterbart, Robert Bauer, Sebastian Friebe, Polina Holzmann, Hauke Alexander Heseding, Mario Hock for the particularly successful participation in teaching.